Project: Residentie Edison - Zwevegem (7454181)
from 161 106 € to 219 654 €
Principal properties of the project
Flat - Apartment 2 Bedrooms
Seller's ref.:
Project034 - A.2.6
167 500 €
Seller's ref.:
Project034 - A.1.3.
199 000 €
Seller's ref.:
Project034 - A.1.2.
203 750 €
Seller's ref.:
Project034 - A.2.2
210 750 €
Flat - Apartment 3 Bedrooms
Seller's ref.:
Project034 - A.2.1
219 750 €
Description
Sorry we haven't received any English translation for this text.
Bent u op zoek naar een investeringseigendom? Zijn jullie een jong koppel of zoeken jullie de rust op? Dan is Residentie Edison jullie op het lijf geschreven! Vlakbij scholen, met rechtstreekse toegang tot het park, middenin het groen en met tal van sportmogelijkheden voor de sportievelingen onder ons. De autoluwe impact zorgt ervoor dat het hier ook voor de (klein)kinderen heerlijk en veilig vertoeven is, bovenop het plezier van de speeltuin! Niet alleen is Residentie Edison uitgerust met een moderne, hedendaagse afwerking, er is ook gewerkt met duurzame materialen die zorgen voor een hoog wooncomfort. Prachtig gelegen langs het kanaal is het eveneens ideaal voor heerlijke fietstochtjes en avondwandelingen. Ook op loopafstand vind je het centrum van Zwevegem met de bakker, de beenhouwer en alle nodige faciliteiten zoals winkels, sportclubs en tal van andere ontspanningsmogelijkheden. Perfecte prijs/kwaliteitsverhouding! Reeds meer dan 50% verkocht! Wenst u meer info of een bezoek, bel ons gerust voor een afspraak op
Tel
056/75 76
79!
Show all
Show less
Immovlan.be displays the data received from the seller. If some important or obligatory data is missing it is because they were not provided to us.
Last modification 16/08/2022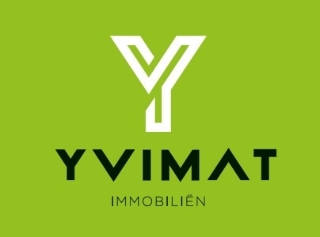 Avelgemstraat 37 - Zwevegem
Ref:
b49973fd-925e-44a6-9b53-56eb7cccea0a