Project: De Koel 3 - Pelt (6732110)
Principal properties of the project
Flat - Apartment 2 Bedrooms
Description
Sorry we haven't received any English translation for this text.
12 prachtige en energiezuinige nieuwbouwappartementen gelegen op de eerste, tweede en derde verdieping boven de Lidl.Het complex is uitgerust met een kelderruimte waar de ondergrondse staanplaatsen en bergingen voorzien zijn. De appartement worden verkocht met 1 berging en staanplaats inclusief. U kan altijd een staanplaats of garagebox bijkopen. De appartementen zijn gelegen bij het nieuwe shoppingcomplex langs de Leopoldlaan en De koel in het centrum van Pelt. De grote troef is uiteraard de zéér centrale ligging wat betreft nabijheid van scholen, ziekenhuis, station,... APPARTEMENTEN WORDEN VOLLEDIG AFGEWERKT NAAR EIGEN SMAAK Deze appartementen worden gebouwd volgens de traditionele bouwmethode met veel aandacht voor detail, kwaliteit en een stijlvolle en moderne architectuur met vooral zéér veel licht en ruimte. Onderstaand overzicht van de appartementen: Appartement 1: Oppervlakte: 147,04 m² Terras: 9,06 m² Prijs ex. kosten: € 307.004,00 Appartement 2: VERKOCHT Appartement 3: VERKOCHT Appartement 4: VERKOCHT Appartement 5: Oppervlakte: 149,6 m² Terras 1: 9,06 m² Terras 2: 25,95 m² Prijs ex. kosten: € 336.560,00 Appartement 6: VERKOCHT Appartement 7: VERKOCHT Appartement 8: VERKOCHT Appartement 9: VERKOCHT Appartement 10: VERKOCHT Appartement 11: VERKOCHT Appartement 12: VERKOCHT Meer info? Contacteer ons op
Tel
011/64 55 00
Show all
Show less
Immovlan.be displays the data received from the seller. If some important or obligatory data is missing it is because they were not provided to us.
Last modification 01/07/2022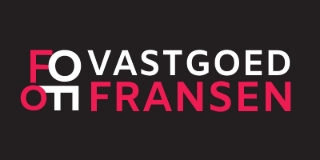 Kerkstraat 19 - Neerpelt
Ref:
d3ced7c0-24dd-448f-9144-735533c3db9f