Project: 3239311 - Neerpelt
from 315 400 € to 335 400 €
Principal properties of the project
Description
Sorry we haven't received any English translation for this text.
Residentie "REGENBOOGPLEIN" is een kwalitatief nieuwbouwproject, dat zich situeert in de residentiële kern, de Grote Heide, te (Neer)Pelt.Hier worden 6 grondgebonden woningen met een eigen tuin gerealiseerd.De woningen worden volledig instap klaar en conform uw eigen smaak gebouwd (keuken & sanitair, zonnepanelen, gestucte muren en ev. vloeren enz.) Alle 6 de woningen beschikken over een eigen privé ondergrondse parkeerplaats toegankelijk via de gemeenschappelijke toegangspoort en een eigen tuin.BTWDe verkoop geschiedt onder het stelsel van de belasting over de toegevoegde waarde op de constructieprijs (21%)REGISTRATIERECHTENDe verkoop van het grondaandeel is onderworpen aan registratierechten (12 % op de grondwaarde)LOCATIEDe woningen worden opgericht langs het Regenboogplein, een rustgevend binnenplein op de Grote Heide, gelegen tussen kerk & basisschool. Het plein is een verkeersvrij en verschaft dus de nodige rust voor een optimaal woongenot.De ligging aan het Regenboogplein geeft u de mogelijkheid om via het fietspad in een kleine 10 minuten tot Neerpelt centrum te geraken.Voor het lange afstandsverkeer bevindt zicht een oprit naar de N74 (Noord-Zuidverbinding)Ook voor de natuurliefhebbers is dit een prachtige locatie met het natuurgebied HAGEVEN op enkele kilometers en tot ver over de grens met Nederland.Individuele inrichting / indeling en afwerking is mogelijk in samenspraak met de promotor, voor zover dit technisch haalbaar is.Privatieve staanplaats en berging in de kelder inbegrepenMeer info? Contacteer ons voor een vrijblijvende afspraak.
Show all
Show less
Immovlan.be displays the data received from the seller. If some important or obligatory data is missing it is because they were not provided to us.
Last modification 12/08/2022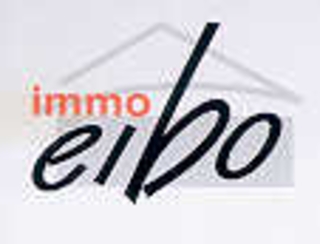 Dorpsstraat 53 - Overpelt
Ref:
5372e922-9c0f-4c16-bb3c-1908bcd64988