Project: CHIMAY " Aux Portes de Chimay" - Chimay (2950353-5529389)
from 218 800 € to 406 800 €
Principal properties of the project
Flat - Apartment 1 Bedroom
Flat - Apartment 2 Bedrooms
Flat - Apartment 3 Bedrooms
Description
Sorry we haven't received any English translation for this text.
À Proximité immédiate de la place des Ormaux , le projet « Aux Portes de Chimay » regroupe un ensemble de 5 immeubles qui totalisent 42 logements de type 1,2 et 3 chambres. Un programme varié et 5 résidences au nom évocateur :
– » Terres Aux Cailloux » ou Bloc A : 11 appartements
– « Les Roches Blanches » ou Bloc B : 10 appartements
– » Green Roc » ou Bloc C : 8 appartements
– » Pierre de Lune » ou Bloc D : 11 appartements
– » Coeur de Granit » Bloc E : 2 maisons jumelées et 5 cellules modulables à destination de bureaux.
Des bâtiments situés dans un environnement verdoyant, autour d'un parc commun, dont le point commun est une architecture contemporaine d'une grande sobriété ;
Une association de matériaux de façades qui contribuent à la personnalité de chacun des immeubles (briques, crépi et bardage en bois reconsitué). Un réseau de sentiers piétons intérieurs qui traversent la zone de parc. Des agencements intérieurs extrêmement variés. Des appartements agrémentés, au minimum, d'une terrasse sous la forme d'un balcon ou aménagée sur une zone de toiture plate.
Possibilité d'acquérir un parking en sous-sol équipé d'une installation de protection incendie avec dispositif de désenfumage à partir de 9.000€ HTVA et d'une cave moyennant un minimum de 3.000€ HTVA.
Délais de livraison projeté (en fonction des conditions climatiques) : Bloc A +/- DECEMBRE 2024, Bloc B +/- AVRIL 2025, Bloc C +/- AOUT 2025 et Bloc D +/- DECEMBRE 2025 et Bloc E encore à déterminer.
Les prix ne comprennent ni la TVA sur les constructions, ni les droits d'enregistrement sur le terrain, ni les frais de notaire et les frais d'acte de base.
Les frais de raccordement s'élèvent à 4.500 € HTVA.
Show all
Show less
Immovlan.be displays the data received from the seller. If some important or obligatory data is missing it is because they were not provided to us.
Last modification 20/09/2023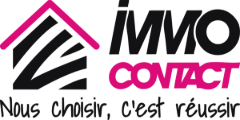 Avenue du Centenaire, 56 - Montignies-sur-Sambre