from 45 000 € to 897 250 €
Principal properties of the project
Description
Sorry we haven't received any English translation for this text.
"Residence Roosevelt 12A" is niet zomaar een stadsvernieuwingsproject als een ander. Projectontwikkelaar Global Estate Group en architect Govaert & Vanhoutte gingen heel ver om dit oude kantoorgebouw in het hart van Kortrijk om te vormen tot een unieke, standingvolle residentie. Het project omvat vier smaakvol ingerichte en perfect afgewerkte full-floor appartementen en één duplex penthouse. Doordat er per verdieping slechts één appartement is, genieten de bewoners van maximale intimiteit en privacy. Optioneel komen er op het gelijkvloers 5 ruime autostandplaatsen. In de kelderverdieping is per appartement optioneel een berging voorzien. De appartementen worden tot in de puntjes perfect afgewerkt en volledig instapklaar opgeleverd: schilderwerken, verlichting, een ingerichte keuken en badkamers… werkelijk aan alles is gedacht.Aan de hand van moodboards kiest de koper hoe de appartementen worden ingericht. Hiervoor worden enkel de meest hoogwaardige en duurzame materialen gebruikt. Een uitgepuurd ontwerp met signatuur van interieurarchitecte Stephanie Laporte biedt de toekomstige bewoner een unieke woonbeleving. Residence Roosevelt ligt centraal en toch rustig op het President Rooseveltplein in Kortrijk, op wandelafstand van de Grote Markt en op een boogscheut van de Leie en de nieuw aangelegde verlaagde Leieboorden. Het plein, de vroegere 'Wapenplaats', werd in 1885 als park aangelegd. Naast de flankerende bomenrijen bevinden zich centraal op het plein twee prachtige opgaande lindes, die werden aangeplant als vredesbomen. De basisbebouwing op dit plein zijn neo-classisistische panden met lijstgevels.Voor meer info of bezoek contacteer Olivier
Tel
0475 419 017
.
Show all
Show less
Immovlan.be displays the data received from the seller. If some important or obligatory data is missing it is because they were not provided to us.
Last modification 03/09/2021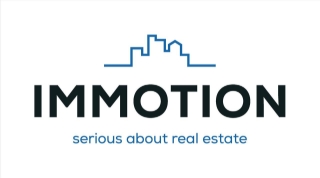 Pres. Rooseveltplein 9 - Kortrijk
Ref:
2a75beb1-b59a-4231-97db-0306b7e1bd3e