Project: Residentie Castor - Lede (0124f35f-fe72-4c89-ab9d-542162f5a675)
Principal properties of the project
Flat - Apartment 3 Bedrooms
Seller's ref.:
fd98a90d-bc0b-4346-a50a-531d9c878414
From 353 000 €
Seller's ref.:
780d5da0-598c-4060-850c-30512453b71e
From 353 000 €
Flat - Apartment 2 Bedrooms
Seller's ref.:
34b7ff87-9b64-410b-86a5-fd2a3590ad7d
From 410 000 €
Seller's ref.:
e87602dd-e62e-4b17-9174-58b7b78b5db4
From 420 000 €
Seller's ref.:
22a05610-4205-49fd-bf5a-6e017ba7b46d
From 420 000 €
Description
Een moderne architectuur, hedendaagse technieken en een ongezien comfort, de gezellige sociale binnentuin, oplaadpunten voor uw auto en fiets, uw persoonlijke parkeerplaats(en). Dat is Castor. 15 ruime appartementen met twee of drie slaapkamers, waaronder maar liefst drie prachtige penthouses, die volledig afgewerkt worden met klemtonen op kwaliteit en comfort. Dat is Castor. De centrale ligging in het centrum van Lede, de verbindingswegen naar steden zoals Aalst, Dendermonde en Wetteren. Het prachtige Park van Mesen, de natuur rondom Lede, de gemoedelijkheid van een kleine stad. Ook dat is Castor. Vraag nu meer info en ontdek waarom wij zo enthousiast zijn!
www.freca.be
-
Tel
052/42.77.54
-
Contact
6% BTW mogelijk.
Show all
Show less
Immovlan.be displays the data received from the seller. If some important or obligatory data is missing it is because they were not provided to us.
Last modification 28/05/2022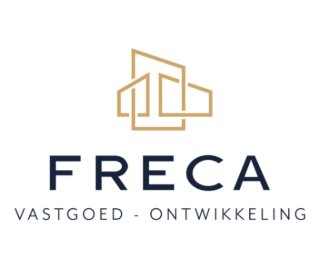 Dorp 84 - Berlare
Ref:
a9587bad-6990-4fe5-8f8b-dd156921cb0b