Villa for sale in Lizzano (VAW32814)
Get address
74020 Lizzano
Immovlan reference:
VAW32814
Seller's reference:
2682161
Description
Farmhouse for sale in Puglia, an agritourism surrounded by forest with private swimming pool at short distance from the Ionian Sea and near the localities of Porto Cesareo and Campomarino. The access to the property comes through a lovely driveway across a mature olive grove which lead to a centuries old oak forest fully fenced by traditional drystone walls. Inside this wonderful forest, part of a Nature Reserve, there are essentially two main units and a big swimming pool apart from other utility rooms scatered into the forest. The main building is a three storey units. The first level is the biggest one and it is the part dedicated to the accommodation business. It comes with six comfortable bedrooms with private bathroom all of them with independent access from the oak forest across a long portico with groiun vault ceilings. On the same level we also have additional 4 bedrooms, a spacious dining room with fireplace, a studio room, two additional bathrooms and some utility rooms. The overall net space is of 330 square meters apart from a spacious terrace outside overlooking the oak forest measuring 53 square meters. The groundfloor is directly connected with first one through an internal staircase, measure about 100 square meters of net space and comes with dining room with open kitchen, a cosy sitting room with fireplace and an original timber roof, bathrooms, laundry room, pantry and various utility rooms. At the same level there is also a garage measuring 35 square meters. At second floor we find the house keeper unit, not connected with the other two levels and with independent access from outside with its own staircase. The unit measure 42 square meters of net space, has a living/dining room, one bedroom, bathroom and a kitchenette. It is also possible to get access to roof terrace of first floor with a broad view on the centuries old forest. Crossing the forest we reach the other unit which comprise a small villa and a 8x17 swimming pool. The villa is a fully independent unit with three bedrooms, three bathrooms, kitchen, dining room for an overall net space of 155 square meters apart from 55 square meters of covered verandas. There are also other outbuildings included in the sale, a couple of storage rooms and a bar by the swimming pool. The property is in extremely good conditions, has electricity, water is supplied by artesian well and comes with all the authorizations for agriturism business. Located in excellent position at only 2 km from nearest town, 10 km from beaches on Ionian Sea, half hour drive from Lecce and 50 minutes from Brindisi international airport. On request (price apart) it is possible to add to present asset about 29 hectares of mature olive grove surrounding the five hectares of forest.
Show all
Show less
Heating and energy
6
Type of heating
Not specified
Type of glazing
Simple glass
Individual water meter
Yes
Environment
6
Flooding area: (information not available)
And/or: (information not available)
Urbanism affectation
Area info not available
Certification "As-Build"
No
Immovlan.be displays the data received from the seller. If some important or obligatory data is missing it is because they were not provided to us.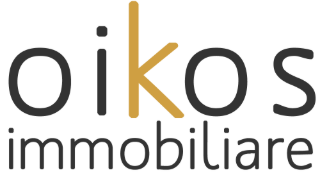 Via Latino 7 - Oria
Ref:
ad0c9c2f-5847-4007-b4ce-5d7de5a7eed3
Last modification 27/07/2021
We search on your behalf!
Are you searching for Villa for sale in Lizzano?
Receive an email as soon as there's a new property available!
Create your alert now
We search on your behalf!
Are you searching for Villa for sale in Lizzano?
Receive an email as soon as there's a new property available!
Create your alert now