Residence for sale in Gent (RBD18375)
Get address
Rooigemlaan 605
9000 Gent
Map
Immovlan reference:
RBD18375
Seller's reference:
3080082
Description
Sorry we haven't received any English translation for this text.
Kijk je uit naar een goed gelegen en instapklaar pand in het centrum van Gent? Wel, maak dan alvast kennis met deze compleet gerenoveerde rijwoning. Zelfs het ganse dak werd eraf gehaald en vernieuwd. En net zo belangrijk: bovendien werden voor de renovatie enkel kwaliteitsmaterialen gebruikt. Naar deze eigendom heb je dus gedurende lange jaren geen omkijken meer. Dit huis garandeert zijn bewoners binnenin ook een grote mate van privacy en comfort. En laten we de vele voordelen en ontelbare faciliteiten van een bruisende grootstad als Gent vooral niet vergeten. Die overigens vlot bereikbaar zijn. Amper 20 meter verder vind je reeds de 1ste bushalte. Indeling  : Gelijkvloers : Je stapt deze smaakvol vernieuwde woning binnen via de inkom.  Daarna beland je in de living die via de eethoek overgaat in de grijze en volledig gebruiksklare open keuken. Tenslotte volgen er nog een wasplaats en badkamer 1 die bestaat uit een lavabo, een inloopdouche en een toilet.  Er zijn ook een kleine koer en een kelder aanwezig. 1ste verdieping : Hier bevindt zich slaapkamer 1 met een bijhorende badkamer uitgerust met een lavabo en een inloopdouche. 2de verdieping : Hier ligt slaapkamer 2, eveneens voorzien van een ingerichte badkamer en met daarnaast nog voldoende ruimte voor de creatie van een bureauhoek of kleine dressing. Vanuit deze 2de slaapkamer brengt een trap je naar de ruime slaapkamer 3. En verder : Er zijn hier dus 3 slaapkamers en 3 badkamers beschikbaar. Voor de vloeren op het gelijkvloers werd een mooie zwarte tegel gebruikt. De vloeren op de verdiepingen werden voorzien van grijze epoxy.  De verwarming draait op gas.  Elke verdieping beschikt over een eigen thermostaat. Voor een bezoek of inlichtingen gsm
Tel
0496 299 200
.
Show all
Show less
Points of interest
Stedelijke Basisschool De Tovertuin
Stedelijke Basisschool De Tovertuin
Instituut Voor Verpleegkunde Sint-Vincentius
A10 / E40: Brussels - Aalst - Gent - Brugge - Oostende
A14 / E17: Antwerpen - Sint-Niklaas - Gent - Kortrijk - (Lille, France)
De Lijn - 930 - Minder Mobielen Gent
De Lijn - 65 - Gent Sint-Pietersstation - Zomergem - Ursel
De Lijn - 9 - Mariakerke Post-Gentbrugge Groeningewijk
De Lijn - 1 - Gent Flanders Expo - Wondelgem Industrieweg
De Lijn - 1 - Gent Fl. Expo - Gent St.Pieters - Evergem Brielken
Battmobiel Partago Kastanjestraat
Louis Delhaize Blazoenstraat Gent
Certificates and Compliance
2
Specific primary energy consumption
240 kWh/m²/year
Certification - Electrical installation
yes, certificate in accordance
Environment
3
Flooding area: no flooding area
And/or: (information not available)
Urbanism affectation
Residential zone (residential, urban)
Immovlan.be displays the data received from the seller. If some important or obligatory data is missing it is because they were not provided to us.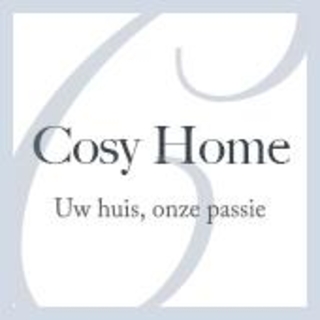 Dorp 32 A - Nazareth
Ref:
21bef80b-8c45-45d3-8ac6-26ba8c8a7f45
Last modification 13/09/2021
We search on your behalf!
Are you searching for Residence for sale in Gent?
Receive an email as soon as there's a new property available!
Create your alert now
We search on your behalf!
Are you searching for Residence for sale in Gent?
Receive an email as soon as there's a new property available!
Create your alert now