Residence for sale - Knokke-Heist (RBD94482)
Description
Uniquely situated in the Knokke polders on an estate of approx. 4.2 hectares is the country house 'Aston Cottage' with outbuilding, large barn with horse stables and multipurpose room and pastures. The location in this excellent spot, in a quiet country lane, close to all the amenities of Knokke, is meant for those who enjoy life! The space, the tranquillity and the possibilities will charm you! Aston Cottage, a charming, recent thatched farmhouse is very privately situated with gates and hidden from view by surrounding hedges. Immediately adjacent to the house is the large barn of 314 m² with 14 horse stables and a large area for the stabling of several cars. At the rear are the professional horse boxes, several paddocks and plots of pasture. At the entrance of the domain, there is an outbuilding with an attached conservatory, which can be used as a caretaker's house, guesthouse, bar, etc. In short, spacious and attractive living with contemporary comfort, luxury and beautiful views over the polders. Comfort, luxury and all the space over a length of 45 metres in this beautiful country house. The spacious entrance hall accommodates a guest toilet, cloakroom, technical area and an impressive staircase to the first floor. A spacious, light-filled living room with large sliding windows flows into the dining room with a pleasant seating area. There is a separate office space with lots of light and a view of the garden. The open kitchen is spacious and fully equipped with Miele appliances including dishwasher, steam oven, induction hob, extractor, refrigerator and espresso machine. There is also a utility room with connections for washing and drying equipment. The open kitchen gives onto the second dining room with a lovely fireplace, built-in cupboard with TV and plenty of views of the beautifully landscaped garden and paddocks around the house through several sliding doors. The indoor garage is open to the ridge and via a staircase there is access to the mezzanine. These spaces offer plenty of room, both downstairs and upstairs. The first floor has 5 bedrooms including the spacious master bedroom with walk-through closet and bathroom-en-suite with double sink, shower and toilet. On the landing there is a separate toilet and a second bathroom with bath, shower and double washbasin. The bedrooms all have built-in closets. Your own domain From the road, the paved gravel path leads you past beautiful hedges of beech and boxwood and borders with hydrangeas and ornamental grasses along the house and the paddocks. This immediately gives you a good impression of the grounds and buildings. From here, you have a view of the landscaped terraces with panoramic views and, of course, the horse trough and the meadow. The possibilities for enjoying your own domain are endless. But also the beautiful surroundings near Fort Sint-Donaas, the location close to the residential centre of Knokke and the Dutch border with historic Sluis are worth discovering. This is a place out of thousands, there is no doubt about that. In the large barn with 14 horse boxes, washing and drying facilities for the horses, there is also a large multipurpose room for several cars and the necessary equipment. There is also enough space to park your cars on your own domain. Additional information: - Sewerage via IBA tank - 19 solar panels on the roof of the barn - Underfloor heating on the ground floor, on the first floor through radiators - Fuel oil tank of 5000 litres - Rainwater tank - The property is equipped with an alarm system and video cameras Viewings are possible by appointment at our office.
Show all
Show less
Points of interest
Shopping
There are a variety of supermarkets nearby: "Colruyt Knokke" (66 minutes by foot or 6 minutes by car), "Carrefour Market Knokke" (79 minutes by foot or 7 minutes by car), "Shop & Go Duinenwater" (82 minutes by foot or 8 minutes by car).
Transports
The nearest train station is "Knokke": reachable in 9 minutes by car, or 57 minutes by public transport.In fewer than 6 minutes, you can find a charging station ("Natiënlaan") for your electric car.
Education
You can find a close high school: "Go! Atheneum Eureka", in fewer than 9 minutes by car.There is a nearby preschool and elementary school: "Vbs De Driemaster", 15 minutes away by bike.De Bosvlindertjes is the most convieniently located nursery: just 15 minutes away by bike.
Public transports
There are multiple bus lines close by: De Lijn - 26 - Belbusgebied Beernem-Damme with a stop 12 minutes away by foot, De Lijn - 45 - Knokke-Maldegem with a stop reachable in fewer than 21 minutes as a pedestrian, De Lijn - 42 - Brugge-Breskens with a stop 22 minutes away by foot.
Show all
Show less
De Lijn - 26 - Belbusgebied Beernem-Damme
De Lijn - 42 - Brugge-Breskens
De Lijn - 45 - Knokke-Maldegem
Shop & Go Duinenwater
Environment
5
Flooding area:
actual flooding area
Urbanism affectation
Agricultural areas with beautiful scenery
The property and/or its surroundings are protected.
No
Immovlan.be displays the data received from the seller. If some important or obligatory data is missing it is because they were not provided to us.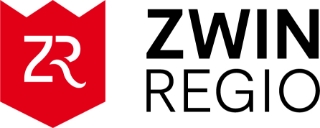 Driehoeksplein 11 - Knokke-Heist
Ref:
3cb588ac-1495-4d10-9a60-d43864ffebee
Last modification 12/05/2022
We search on your behalf!
Are you searching for Residence for sale - Knokke-Heist?
Receive an email as soon as there's a new property available!
Create your alert now
We search on your behalf!
Are you searching for Residence for sale - Knokke-Heist?
Receive an email as soon as there's a new property available!
Create your alert now