Residence for sale in Hasselt (RBD23146)
Get address
Sint-Lambrechts-Herkstraat 77
3500 Hasselt
Map
Immovlan reference:
RBD23146
Seller's reference:
17420
Description
Sorry we haven't received any English translation for this text.
KWALITATIEF AFGEWERKTE GEZINSWONING MET 4SLPKS OP ZONOVERGOTEN PERCEEL VAN 10A30CA Wie op zoek is naar een kwalitatief afgewerkte woonst in de omgeving van Hasselt is hier alvast aan het juiste adres. We houden halt op de St-Lambrechts-Herkstraat ter hoogte van huisnummer 77. Deze open bebouwing is centraal gelegen in St-Lambrechts-Herk vlakbij de St-Truidersteenweg waar we op een boogscheut alle nodige faciliteiten terugvinden. Denk maar aan handelaars, openbaar vervoer en een school. Zowel het centrum van Hasselt, de expresweg N80 en de oprit van de autostrade E313 zijn vlot bereikbaar waardoor we absoluut van een centrale ligging mogen spreken. Het gekende Beukenhof ligt enkele meters verder waardoor de sportievelingen onder ons zich met alle gemak kunnen uitleven. Kortom: dit is de ideale uitvalsbasis voor jonge gezinnen! Deze charmante woning werd opgetrokken in 1986 met een eigentijdse stijl in de meest duurzame en kwalitatieve materialen. Dit geheel is door de (eerste) eigenaars steeds picobello en met veel zorg onderhouden en er zijn op tijd en stond de nodige renovaties uitgevoerd. Zo is er doorheen de voorbije jaren een degelijke maatkeuken geplaatst en is de gelijkvloerse verdieping afgewerkt met steentapijt wat het onderhoud alleen maar ten goede komt. De bruto bewoonbare oppervlakte van om en bij de 250m² draagt bij aan het modern wooncomfort ... Verder lezen? Neem een kijkje op
www.immotopinvest.be
Show all
Show less
Points of interest
Vrije Basisschool - De Kameleon
Vrije Basisschool - De Kameleon
Hast Katholiek Onderwijs Hasselt 039115
A13 / E313: Antwerpen - Hasselt - Liège
De Lijn - 30 - Stevoort - Herk-de-Stad (schoolbediening)
De Lijn - H17 - Hasselt-Rapertingen-Alken-St-Lambr. Herk-Hasselt
De Lijn - H71 - Hasselt-St-Lambr. Herk-Alken-Rapertingen-Hasselt
Certificates and Compliance
3
Specific primary energy consumption
588 kWh/m²/year
EPC/PEB reference
20210916-0002464388-RES-1
Certification - Electrical installation
Not applicable
Environment
5
Flooding area: no flooding area
And/or: (information not available)
Urbanism affectation
Residential zone (residential, urban)
Certification "As-Build"
No
Immovlan.be displays the data received from the seller. If some important or obligatory data is missing it is because they were not provided to us.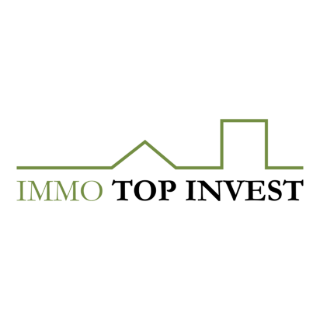 Guldensporenplein 4 1.01 - Hasselt
Ref:
cfb74c74-03b3-43bf-b288-a64d9c345515
Last modification 13/10/2021
We search on your behalf!
Are you searching for Residence for sale in Hasselt?
Receive an email as soon as there's a new property available!
Create your alert now
We search on your behalf!
Are you searching for Residence for sale in Hasselt?
Receive an email as soon as there's a new property available!
Create your alert now