Residence for sale in Merksem (RBD94163)
Request address
Zilvermeeuwstraat 41
2170 Merksem
Map
Immovlan reference:
RBD94163
Seller's reference:
1038382
Description
Sorry we haven't received any English translation for this text.
We betreden de woning via de inkomhal die rechtstreeks toegang geeft tot de woonkamer, keuken en gastentoilet. De woonkamer is voorzien van grote raampartijen aan de voorzijde van de woning die uitgerust zijn met elektrische rolluiken. De keuken is modern ingericht en voorzien van alle nutsvoorzieningen. De keuken geeft toegang tot de onderhouden tuin en praktijkruimte (zie verder omschrijving).
Op de eerste verdieping van zijn er 2 slaapkamers tevens uitgerust met manuele rolluiken. De slaapkamer aan de achterzijde van de woning is uitgerust met een lavabo. Er is een derde kamer die eventueel de mogelijkheid biedt tot derde slaapkamer of bureau/dressing. De badkamer bevindt zich aan de achterzijde van het gebouw en is uitgerust met een met mogelijkheid tot douchen en een enkele wastafel.
De praktijkruimte bevindt zicht achteraan in de tuin en kan bereikt worden via de keuken of via de garage verbonden aan de woning. Deze garage beschikt over een sectionale poort vooraan aan de woning en een manuele poort aan de tuin. Er is mogelijkheid om met een personenwagen rechtstreeks tot aan de praktijkruimte te rijden. De praktijkruimte deed eerder dienst als een kinesistpraktijk. Echter zijn de mogelijkheden met deze ruimte quasi onbeperkt gelet deze zeer ruim is en voorzien van een gastentoilet, aansluiting wasmachine en droogkast, extra garage, bergruimte en afzonderlijke toegang.
Show all
Show less
Points of interest
Vrije Kleuterschool - Joma
A1 / E19: Brussels - Mechelen - Antwerpen - (Breda, Netherlands)
A12: Brussels - Boom - Antwerpen - (Bergen op Zoom, Netherlands)
De Lijn - 33 - Hoboken - Wilrijk - Merksem - Ekeren
De Lijn - 778 - Zandvliet - Merksem Scholen via Bredabaan
De Lijn - 640 - Loenhout - Wuustwezel - Brasschaat - Antwerpen
De Lijn - 3 - P+R Merksem - P+R Melsele
De Lijn - 2 - Hoboken - P+R Merksem
Antwerpen-Noorderdokken / Anvers-Noorderdokken
Antwerp International Airport (Deurne)
Cambio - Maantjessteenweg
Velo Antwerpen - Melgeshof
Carrefour Express Merksem Laaglandlaan
Certificates and Compliance
5
Specific primary energy consumption
373 kWh/m²/year
Yearly total primary energy consumption
49798 kWh/year
EPC/PEB reference
20211008-0002474578-RES-1
Validity date EPC/PEB
08/10/2031
Certification - Electrical installation
No certificate
Environment
2
Flooding area: no flooding area
Immovlan.be displays the data received from the seller. If some important or obligatory data is missing it is because they were not provided to us.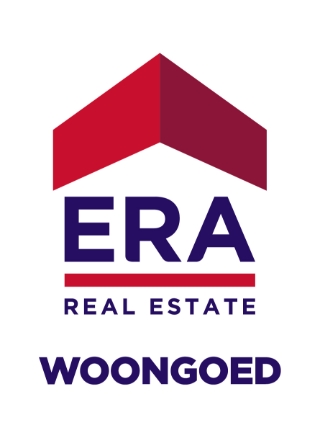 Lambrechtshoekenlaan 169 - Merksem
Ref:
1cea1628-7ce6-4e6e-8565-01daa5c2bd93
Last modification 19/01/2022
We search on your behalf!
Are you searching for Residence for sale in Merksem?
Receive an email as soon as there's a new property available!
Create your alert now
We search on your behalf!
Are you searching for Residence for sale in Merksem?
Receive an email as soon as there's a new property available!
Create your alert now