Residence for rent - Ottignies (VAX70483)
Description
Génération Immo vous présente cette maison totalement exceptionnelle, rénovée tout récemment et située au calme! Elle est louée entièrement meublée et équipée, jusqu'aux livres, couverts, TV et jouets pour enfants! Bail d'un an, du 1er août 2022 au 31 juillet 2023. Elle vous impressionnera par son caractère et son niveau d'équipement, pour devenir votre "Chez vous" idéal pendant une année, ce à seulement quelques pas de la clinique d'Ottignies, 5 minutes en voiture de la gare et quelques minutes des zones d'activité économiques de Louvain-la-Neuve et Wavre! 4 ou 5 chambres selon l'usage qui sera fait d'un vaste espace polyvalent, suite parentale avec dressing et belle salle de bain, salle de bains enfants et buanderie. Un magnifique séjour de 51m2 ouvrant sur le jardin et les terrasses totalisant plus de 60m2 et offrant une vue panoramique sur les hauteurs d'Ottignies, également visible de la majorité des pièces de la maison. La cuisine, de très belle finition avec plan de travail en granit est équipée de manière quasi professionnelle et comporte de nombreux rangements et une cuisinière dont rêverait un chef professionnel. Espace salon TV très cosy ou bureau séparé selon besoins. Caves et double garage avec portes motorisées. A l'extérieur, vous profiterez du jardin avec robot tondeuse, d'un poulailler, d'une cabane pour les enfants, de plusieurs abris de jardin et même d'une incroyable cuisine d'été équipée avec bbq gaz et charbon, évier et plan de travail! L'ensemble de la maison est super-équipée avec ventilation double flux, triple vitrage, vannes thermostatiques connectées, domotique, hi-fi, eau de pluie et même récupérateur d'eau pour alimenter les WC, réduisant drastiquement la consommation d'eau! Installez-vous pour un an en n'apportant que vos valises dans cette maison exceptionnelle alliant tous les atouts! Provision pour eau, gaz et électricité et assurance avec abandon de recours : 370 €/mois. PEB "B" n° 20220322010907 E.spec : 169kWh/M2/an - E.tot : 51903 kWh/an. Renseignements informatifs et non contractuels.
* Sorry we haven't received any English translation for this text.
Show all
Show less
Outdoor description
6
Orientation of the front facade
North-east
Number of parking places (outdoor)
3
Total land surface
1320 m²
Certificates and Compliance
4
Specific primary energy consumption
169 kWh/m²/year
Yearly total primary energy consumption
51903 kWh/year
EPC/PEB reference
20220322010907
Certification - Electrical installation
Not applicable
Environment
2
Flooding area: (information not available)
Immovlan.be displays the data received from the seller. If some important or obligatory data is missing it is because they were not provided to us.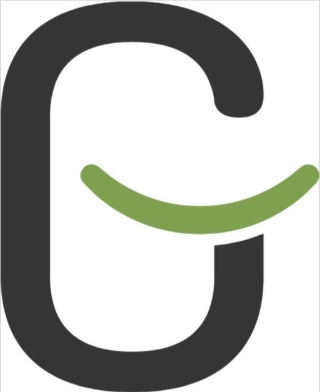 Bld du Centenaire 2 - Chaumont-Gistoux
Ref:
ef84ee79-955d-419d-92de-607b718ac14a
Last modification 24/05/2022
We search on your behalf!
Are you searching for Residence for rent - Ottignies?
Receive an email as soon as there's a new property available!
Create your alert now
We search on your behalf!
Are you searching for Residence for rent - Ottignies?
Receive an email as soon as there's a new property available!
Create your alert now