Penthouse for sale in Gent (RBD57434)
Request address
Tonderlierlaan 9 701
9000 Gent
Map
Immovlan reference:
RBD57434
Seller's reference:
Tondelierlaan 9/701
Description
Sorry we haven't received any English translation for this text.
In het centrum van Gent situeert zich deze unieke penthouse met prachtige vergezichten. Het gehele appartement werd zorgvuldig aangekleed en hoogwaardig afgewerkt. Dit penthouse bevindt zich op de zevende verdieping wat een garantie heeft over het prachtige uitzicht die men vanuit alle ruimtes kan ervaren. De openheid en de hoge plafonds in de leef- & eetruimte met open keuken typeert deze eigendom en maakt het geheel uniek. Aanpalend aan de keuken bevindt zich het eerste terras, dewelke vooral geniet van de middag en avondzon. Achterom bevindt zich een afzonderlijk hoek die kan dienst doen als bureauruimte of andere doeleinden. Het appartement werd reeds op bepaalde plaatsen gedeeltelijk afgewerkt met ingemaakte kasten en twee ruimte bergingen die op hun beurt zorgen voor een praktisch wooncomfort. Via de riante nachthal met eveneens hoge plafonds krijgt men toegang tot drie ruime slaapkamers met elk zijn eigen ensuite badkamer. Een extra troef aan deze penthouse is het privé dakterras van maar liefst 70m². Hier kan men in alle privacy genieten met uitstekende zichten. Het gebouw heeft ook een gemeenschappelijke fitnessruimte en nog een gemeenschappelijk dakterras met zicht op de molens, het nieuwe gerechtsgebouw en de welbekende torens van Gent. Deze penthouse maakt deel uit van het nieuwbouwproject "De nieuwe molens" en ligt op wandelafstand van het historische centrum van Gent. Voor meer informatie, contacteer Ann-Sofie via
Contact
of tel:
Tel
0471 04 85 35
.
Show all
Show less
Points of interest
Vrije Basisschool - De Mozaïekbis
Vrije Basisschool - De Mozaïekbis
Instituut Voor Verpleegkunde Sint-Vincentius
A14 / E17: Antwerpen - Sint-Niklaas - Gent - Kortrijk - (Lille, France)
A10 / E40: Brussels - Aalst - Gent - Brugge - Oostende
De Lijn - 5 - Gent U.Z. - Van Beverenplein
De Lijn - 930 - Minder Mobielen Gent
De Lijn - 53 - Gent Zuid - Ertvelde - Bassevelde
De Lijn - 4 - Ledeberg -Gent Sint-Pieters-UZ
De Lijn - 4 - In/Uitrij tramlijn 4 v/n GBR112 via Ledeberg+Muide
Gand-Dampoort / Gent-Dampoort
Certificates and Compliance
4
Specific primary energy consumption
101 kWh/m²/year
EPC/PEB reference
44021-A-8.00/4421/7433.13/EP15604/A001/D001/D01/SD030
Certification - Electrical installation
Not applicable
Certification - Gasoil tank
Not applicable
Environment
6
Flooding area: no flooding area
And/or: (information not available)
Urbanism affectation
Residential zone (residential, urban)
Certification "As-Build"
No
Immovlan.be displays the data received from the seller. If some important or obligatory data is missing it is because they were not provided to us.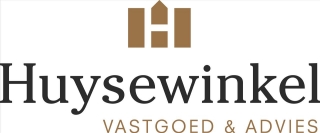 Sint-pietersnieuwstraat 158 - Gent
Ref:
58c89b5b-3aa6-4668-8876-01e0428b58e5
Last modification 17/11/2021
We search on your behalf!
Are you searching for Penthouse for sale in Gent?
Receive an email as soon as there's a new property available!
Create your alert now
We search on your behalf!
Are you searching for Penthouse for sale in Gent?
Receive an email as soon as there's a new property available!
Create your alert now