Duplex for sale in Zaventem (RBD89182)
Request address
Groenveld 81 A
1930 Zaventem
Map
Immovlan reference:
RBD89182
Seller's reference:
4618029
Description
*** BACK ON SALE AFTER NON-OBTAINMENT LOAN ***Beautiful bright duplex apartment on the ground floor and 1st floor with as major assets 3 bedrooms, a private garden and a garage. The duplex is well located in a quiet area, within walking distance of schools, a nursery and public transport (bus stop). In addition, shops, restaurants, and Zaventem train station are nearby (Zaventem center, Vilvoordelaan Vilvoorde).Built in 1994 this duplex is in a small building with two apartments, so there are no common charges (apart from home insurance). A new bathroom was installed in 2020 and the cornices have been renovated in 2015.The electrical installation is compliant !This duplex is very large, the useful floor space being no less than 162 m², giving more the impression of a house.It consists of: an 8,5 m² entrance hall (parquet) with cloakroom - a 56 m² living room (parquet) – a 10 m² open American kitchen equipped with refrigerator with freezer compartment, dishwasher, oven and induction stove - toilet - 3 bedrooms (laminate) of respectively 23 m² with a 12,6m² dressing room / 11,6m² / 16,6m² with a 2,2 m² shower room – a 23 m² bathroom with shower / bath, toilet and 1 vanity (new 2020) – a 9 m² laundry room in the storage – a 2 m² one-car garage and outdoor parking space for 1 car – a south-westerly facing terrace - a south-westerly orientated private fenced garden.PEB/EPC: 20141214-
Tel
0001715382-1
: 172kWh / m².Available after signing the deed.Additional information: natural gas central heating - double glazing / PVC (mosquito net at each opening window) - intercom.More details about this property or a visit ? We'll be happy to make an appointment. Call us today at
Tel
02/731 07 07
or send a mail to
Contact
Show all
Show less
Points of interest
Gemeentelijke Basisschool
Gemeentelijke Basisschool
A1 / E19: Brussels - Mechelen - Antwerpen - (Breda, Netherlands)
A3 / E25 - E40 - E42: Brussels - Leuven - Liège - Eupen - (Aachen, Germany)
De Lijn - 222 - Vilvoorde - Diegem Lo - Zaventem
De Lijn - 538 - Schoolbus Vilvoorde - Zaventem Atheneum
De Lijn - 272 - Brussel - Zaventem Luchthaven
Carrefour Market Zaventem
Environment
5
Flooding area: (information not available)
Certification "As-Build"
No
Immovlan.be displays the data received from the seller. If some important or obligatory data is missing it is because they were not provided to us.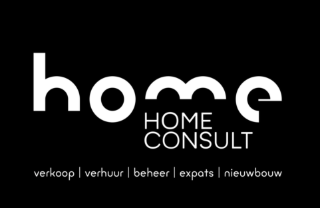 Albert De Beusscherplein 2 - Sterrebeek
Ref:
4aa63466-438c-4b70-9586-cd6d18500676
Last modification 18/01/2022
We search on your behalf!
Are you searching for Duplex for sale in Zaventem?
Receive an email as soon as there's a new property available!
Create your alert now
We search on your behalf!
Are you searching for Duplex for sale in Zaventem?
Receive an email as soon as there's a new property available!
Create your alert now