Business surface for sale in Torhout (RBD94440)
Request address
Conscienceplein 2/3
8820 Torhout
Map
Immovlan reference:
RBD94440
Seller's reference:
3154121
Description
Sorry we haven't received any English translation for this text.
Dit uniek historisch horecapand 'de kluze' met woonst bereikbaar via een privé-ingang bevindt zich pal in het centrum van Torhout en beschikt over twee aparte huisnummers (twee panden). Naast een instapklaar en onmiddellijk uit te baten restaurant met zowel binnen als buiten een 40-tal zitplaatsen, een 12-tal zitplaatsen aan de bar en mogelijkheid om een terras te plaatsen voor de zaak op het conscienceplein, beschikt dit pand over een unieke woonst met karakterelementen boven de zaak met aparte ingang. Het horecagedeelte beschikt over alle nodige faciliteiten zoals een ingerichte bar, een ingerichte industriële keuken cfr. de FAVV regelgeving, recent vernieuwd sanitair, twee ruime kelders voor opslag van dranken, ruim terras en als extra troef een aparte zaal die voor diverse doeleinden kan ingezet worden. Bij het betreden van het pand komt u terecht in een gezellige oase van rust waar de rijke geschiedenis van het pand gecombineerd wordt met het hedendaags tafelen. De zaak kan onmiddellijk verder worden uitgebaat zonder bijkomende investering. achterliggend aan het gebouw is een ruime openbare parking aanwezig.Het woongedeelte bevindt zich op de eerste en tweede verdieping van het gebouw. Dit bestaat uit diverse ruimtes die werkelijk ruimte en authenticiteit uitstralen. Zo beschikt het woongedeelte over een zithoek, een aparte eetkamer, een badkamer met bad en douche, bureelruimte, twee aparte toiletten, twee slaapkamers voorzien van airco. Verder is er de mogelijkheid om nog slaapkamers bij te creëren. Mogelijkheid tot bijkopen van een garagebox in centrum Torhout.Hogere prijsklasse: info en prijs te verkrijgen op kantoor. Algemeen wordt het pand verwarmd met aardgas, inventaris onroerend erfgoed: burgerhuis, stedenbouwkundige inlichtingen in aanvraag, overname handelsfonds, EPC 389 kWh/m2 jaar (UC 2489705) residentieel, Energielabel D (UC 2489816) HandelKortom, zoekt u een uniek horecapand in hartje Torhout waar u onmiddellijk de uitbating kunt overnemen? Neem snel contact op voor meer info en bezoek ter plaatse. 
Show all
Show less
Points of interest
Vrije Basisschool Oefenschool Torhout
Vrije Basisschool Oefenschool Torhout
Vrij Land- En Tuinbouwinstituut
A17 / E403: Brugge - Kortrijk - Tournai
De Lijn - 79 - Belbusgebied Torhout
De Lijn - 47 - Belbusgebied Diksmuide - Kortemark - Torhout
De Lijn - 78 - Belbusgebied Ardooie - Lichtervelde
Ostend-Bruges International Airport
Louis Delhaize Torhout (Esso)
Environment
3
Flooding area: no flooding area
Urbanism affectation
Residential zone (residential, urban)
Immovlan.be displays the data received from the seller. If some important or obligatory data is missing it is because they were not provided to us.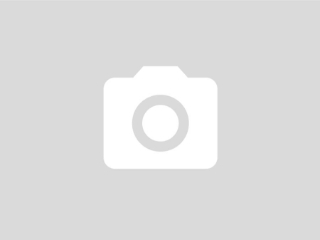 Offered by:Bonte Vastgoed
Ijzerenwegstraat 2 - Torhout
Ref:
fa1485f9-9c00-40fe-b9ca-fa0fa383e87e
Last modification 15/01/2022
We search on your behalf!
Are you searching for Business surface for sale in Torhout?
Receive an email as soon as there's a new property available!
Create your alert now
We search on your behalf!
Are you searching for Business surface for sale in Torhout?
Receive an email as soon as there's a new property available!
Create your alert now